The full array of Easy Reviews products work in tandem to push your online marketing to a higher tier. With all pieces of the puzzle, you can:
Gather reviews from customers - improving your position on Google Maps and getting a better understanding of your firm's successes and deficiencies
Display your positive reviews front-and-center on your website - improving your sites conversion rate
Track your competitors' review acquisition - understand how you compare in SEO rankings and in business practices
A well-maintained Maps listing is vital for local SEO - we will manage and optimize yours for you (or set it up if you haven't yet done so)
Purchased seperately, the Testimonial Generator, Testimonial Publisher, Competitor Tracking, and Google Maps optimization would total $57/month. The Easy Reviews Bundle offers you all of these products for $29/month, as well as completely free Google Maps Setup and Optimization (a $199 service).
Easy Reviews™ Testimonial Generator

Purchased individually: $19/month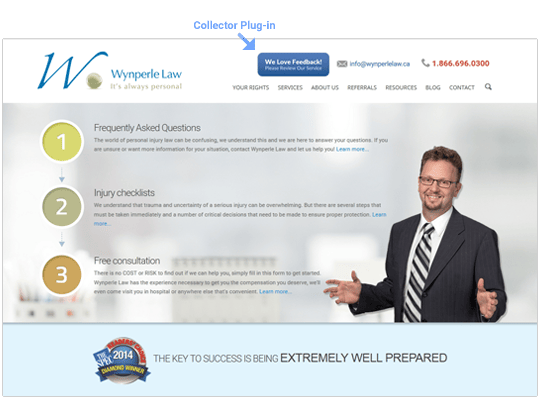 Google Reviews are one of the keys to appearing in the "top 3" on the Google map.
Our Testimonial Generator streamlines the process of collecting Google Reviews from your customers and can be easily plugged into any website.
At your option you can install our elegant Testimonial Generator button wherever you like - on the home page, on your testimonials page, in the banner of all pages, or on a hidden page that you only reveal to selected clients.
Users are guided through the process of leaving a review, dramatically improving response rates
You will automatically be notified via email whenever you receive a new review.
Pricing is $19/month for the first location and $10/month for additional locations related to the same corporate website.
Easy Reviews™ Testimonial Publisher

Purchased individually: $19/month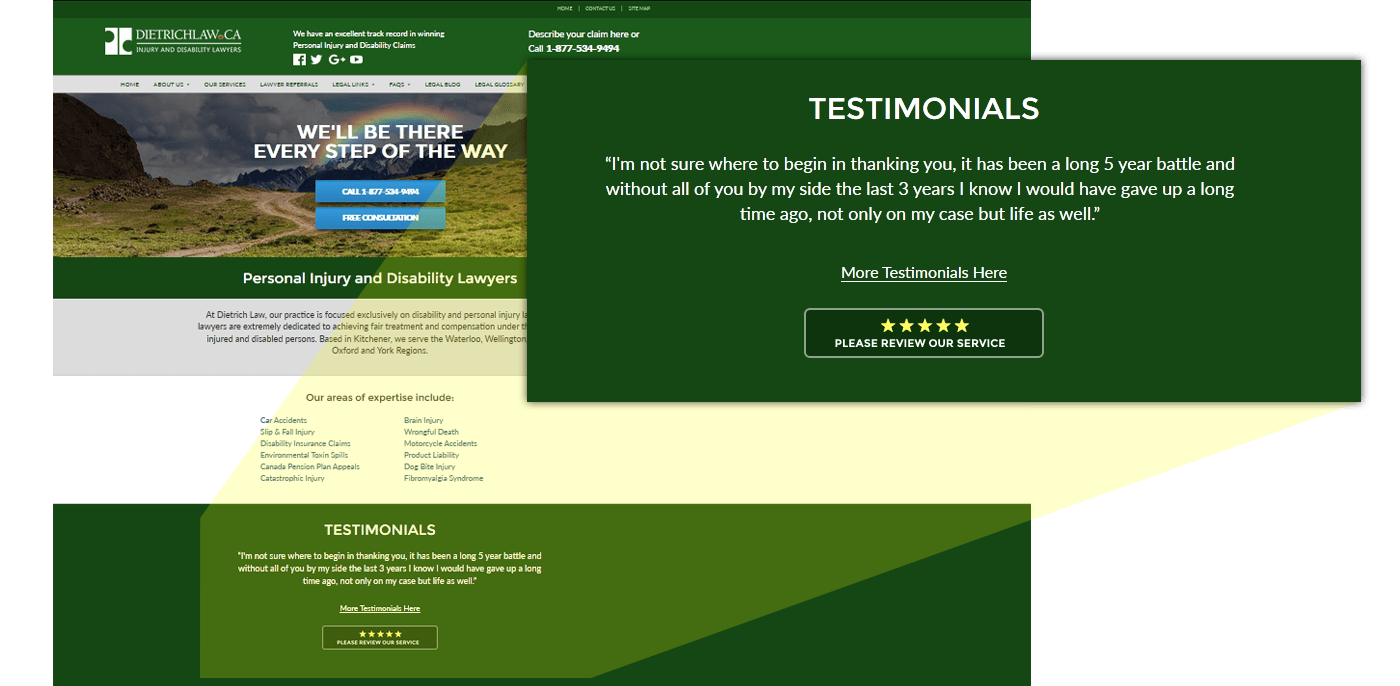 Automatically display your best Google Reviews to your website visitors
You can also display testimonials from other sources
Testimonials that are added to your website via the Testimonial Publisher will be recognized by Google as fresh content and help your search engine rankings
Place the Testimonial Publisher on up to two pages. Perfect for featuring your best reviews on your homepage, as well as a testimonials page.
Easy Reviews™ Bundle

Get it all for just $29/month!
Get the testimonial generator for one location, and the testimonial publisher on two pages, all for just $29/month!
To inquire about other bulk offers on Easy Reviews products, click here.