What is the Testimonial Generator?
For firms that understand the importance of Google reviews:
Google Reviews are one of the keys to appearing in the "top 3" on the Google map.
Our Testimonial Generator streamlines the process of collecting Google Reviews from your customers and can be easily plugged into any website.
At your discretion you can install our elegant Testimonial Generator button wherever you like - on the home page, on your testimonials page, in the banner of all pages, or on a hidden page that you only reveal to selected clients.
Users are guided through the process of leaving a review, dramatically improving response rates
You will automatically be notified via email whenever you receive a new review.
Pricing is $19/month for the first location and $10/month for additional locations related to the same corporate website.
How Does it Help My Business?
In today's online world, 92% of consumers read online reviews to choose local businesses, and most consumers read very few reviews before making up their mind (source: BrightLocal study).
Which means that every review counts. The Testimonial Generator is a tool to help earn more and higher-quality Google Review.
Many users have a Google account without knowing it. And many users are unfamiliar with the process of leaving a Google review. The Testimonial Generator dramatically improves response rates by addressing possible concerns and walking users through the process in small steps.
If a user does not have a Google account, they can still leave you a testimonial that you can feature on your website, and that potentially lets you know which clients to contact to address concerns, or to reap repeat business from a satisfied customer.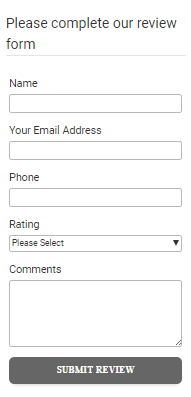 Every business hopes that word of mouth will drive their sales growth. But the savvy marketer doesn't passively allow their story to be told. The Testimonial Generator helps your clients share your business' best qualities with the world.
Sign up for free today, and start enjoying the benefits of the Testimonial Generator:
Helps your firm earn more Google Reviews: improving your rank on Google Maps
Helps improve your Google Maps rating: the number many clients use when choosing a firm
Can place the Testimonial Generator link on your website, or use the Generator in email outreach - many clients are unsure about how to leave a review. Guiding them through the process will improve response rates dramatically